Joannes Vermorel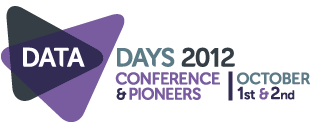 The 2012 Data Days are taking shape, and we are looking forward to participating in the panel of speakers. With Big Data Intelligence experience in both eCommerce and physical retail, we have been invited to add a unique perspective through the knowledge of two very different worlds in terms of big data availability and exploitation to an otherwise rather eCommerce focused event.
In four tracks the topics of Data, Relevance, Innovation and Privacy will be discussed. On the second day, the Data Pioneers start-up competition is looking for creative and innovative data business ideas. The program is currently being finalized.
Are you coming to the event? Please connect with us prior to the event or simply grab us on the day. We are looking forward to seeing you in Berlin!