Joannes Vermorel
My latest book, The Quantitative Supply Chain is out! This book presents the Lokad way of envisioning supply chains, which is best summarized through our supply chain manifesto). Your supply chain deserves what machine learning and big data have to offer.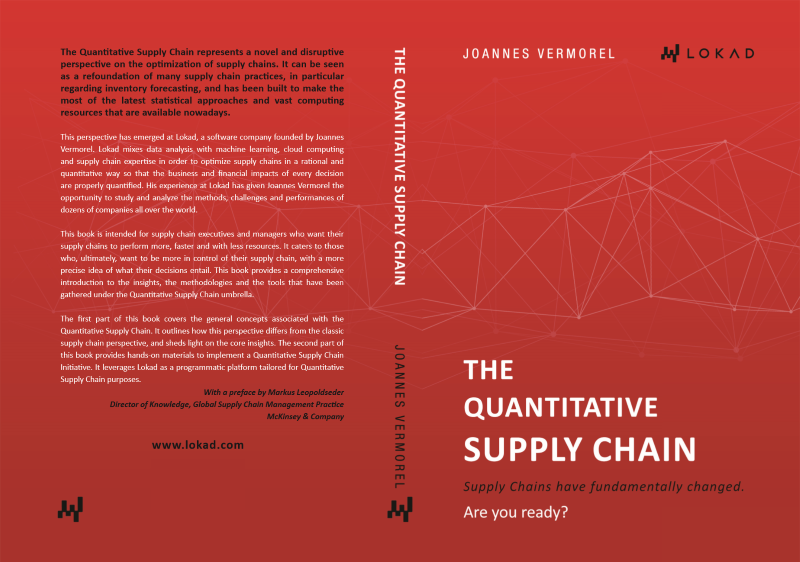 The book can be acquired online.
Lokad will also be offering 100 copies for free to supply chain practitioners. Just drop an email to contact@lokad.com titled Free QSC book from your professional address. The free copies will be served on a FIFO basis, which we feel is the proper way to proceed with a supply chain audience.
---
Reader Comments (1)
Love the FIFO approach. I am looking forward to reading and commenting on your insights. 3 months ago | Dan Creinin