Joannes Vermorel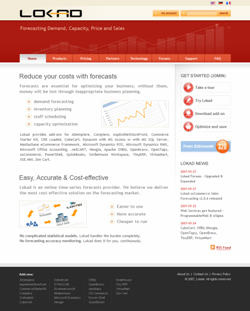 The "old" Lokad website had been designed by a few programmers at Lokad. The website was clean but not too appealing to my taste. Thus, we have hired recently hired Sergey Pozhilov, an excellent designer, who did manage to improve significantly the look & feel of the website.
At this point, we have just finished finished to migrate the "old" website into the new skin.
Also, the content of community.lokad.com has been migrated toward www.lokad.com; it did not make much sense to isolate the add-ons in a separate website. We hope the new architechture to be much more straighforward for our visitors.