Joannes Vermorel
As we were announcing a couple weeks ago, Lokad did join the Microsoft round-table to discuss their Software+Services strategy.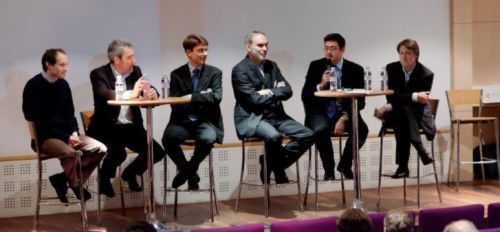 (from left to the right: Thomas Serval - Microsoft, Thierry Bellefontaine - Cegid, Joannes Vermorel - Lokad, Olivier Ezratty - Independent, Xavier Lazarus - Elaia Partners, Jakob Harttung - Microsoft)
In a nutshell, Windows Azure is attracting a LOT of attention from the French software editors. Plus, Lokad was also present at the Pavillon Gabriel for the ARD forum 2008 with a couple of other startup founders.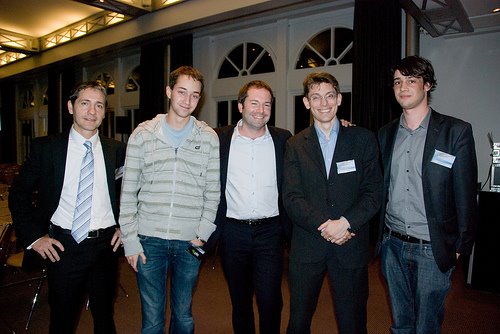 (from left to the right: Tony Gomes - Advance IT, Alexandre Malsch - Eeple, Thomas Defaye - Microsoft, Joannès Vermorel - Lokad. Original picture taken by Damien Roué
Nevertheless, we are still making progress on Lokad Safety Stock Calculator and Lokad Call Center Calcultor to upgrade them with our new Tags+Events framework. Stay tuned.