Joannes Vermorel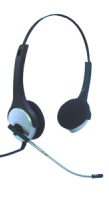 We have started to work on Lokad Call Center Calculator (L3C). This application will be the successor of Lokad Desktop Workload Forecasting. Yet, L3C will be completely dedicated to the call center industry.
Among the key features that we are pushing forward for the first release:
Retrieve historical data, such as call volumes and staff levels from your call center application.
Visualize your data with filters such as day of the week (useful when it comes to compare the forecasts with comparable data over the last few weeks).
Adjust call center queue settings such as expected service level or speed of answer, average call duration and wrap-up time.
Convert incoming call volumes into staffing level suggestions with an embedded variant of the Erlang C formula.
Edit staffing levels, if staffing suggestions need to be corrected.
Export planned call volumes and staffing levels toward 3rd party applications.
We are already considering a native support for a couple of 3rd party applications such as Vicidial, Viev, QueueMetrics…
Like the other Lokad products, L3C will be released as open-source. Do not hesitate to make your own feature requests.
---
Reader Comments (6)
Hi Kim, Yes, our product "Lokad Call Center Calculator" (now at version 2.3) features:
a native Erlang-C module
data import from ViciDial. 9 years ago | Joannes Vermorel
---
Hi Joannes, I saw you were thinking about native support for ViciDial from version 1.0 onwards. Also, mflorell, at the vicidial forums stated that you might be able to help me on this one. Currently we're supporting the ViciDialNow project and for a customer, we're looking for an Erlang-C module, integrated in ViciDial. Mflorell said that Lokad has done some work on this. Is that right? I'm looking forward to hearing from you. Regards, Kim Hoogenberg 9 years ago | Kim Hoogenberg
---
A beta of Lokad Call Center Calculator has been posted, see the discussion at forums.lokad.com 10 years ago | Joannes Vermorel
---
that's something to smile about! 10 years ago | call center
---
We are definitively making progress with the Call Center Calculator. Furthermore, the V1 will support multiple queues (this is part of the core requirements). I will keep you posted when we reach the beta stage. 10 years ago | Joannes Vermorel
---
I am with a outsource call center company called Intermedia Marketing Solutions. We currently use Asterisk with QueueMetrics. Lorenzo has approached us about testing Lokad but we need the ability to work with multiple call queues. If you are working with Lorenzo I am sure you already know the issue. I see that you are working on a Call Center Calculator. Have you made any progress on this project? It sounds like something we would be interested in. Thanks, Vance 10 years ago | Vance Dailey