Unleashed Software natively supported by Lokad
A few weeks ago, we announced our native support for Vend, a very nice POS app coming from New Zealand. Today, we are proud to announce that Lokad also provides native support for Unleashed Software, another great piece of software, and also from New Zealand!

Unleashed Software delivers a powerful inventory SaaS service, and thanks to their great API (Application Programming Interface), it is now possible to import all the relevant data into Lokad in one single click. Below, you can see the screenshot of the Salescast default view after importing data from the Unleashed demo account.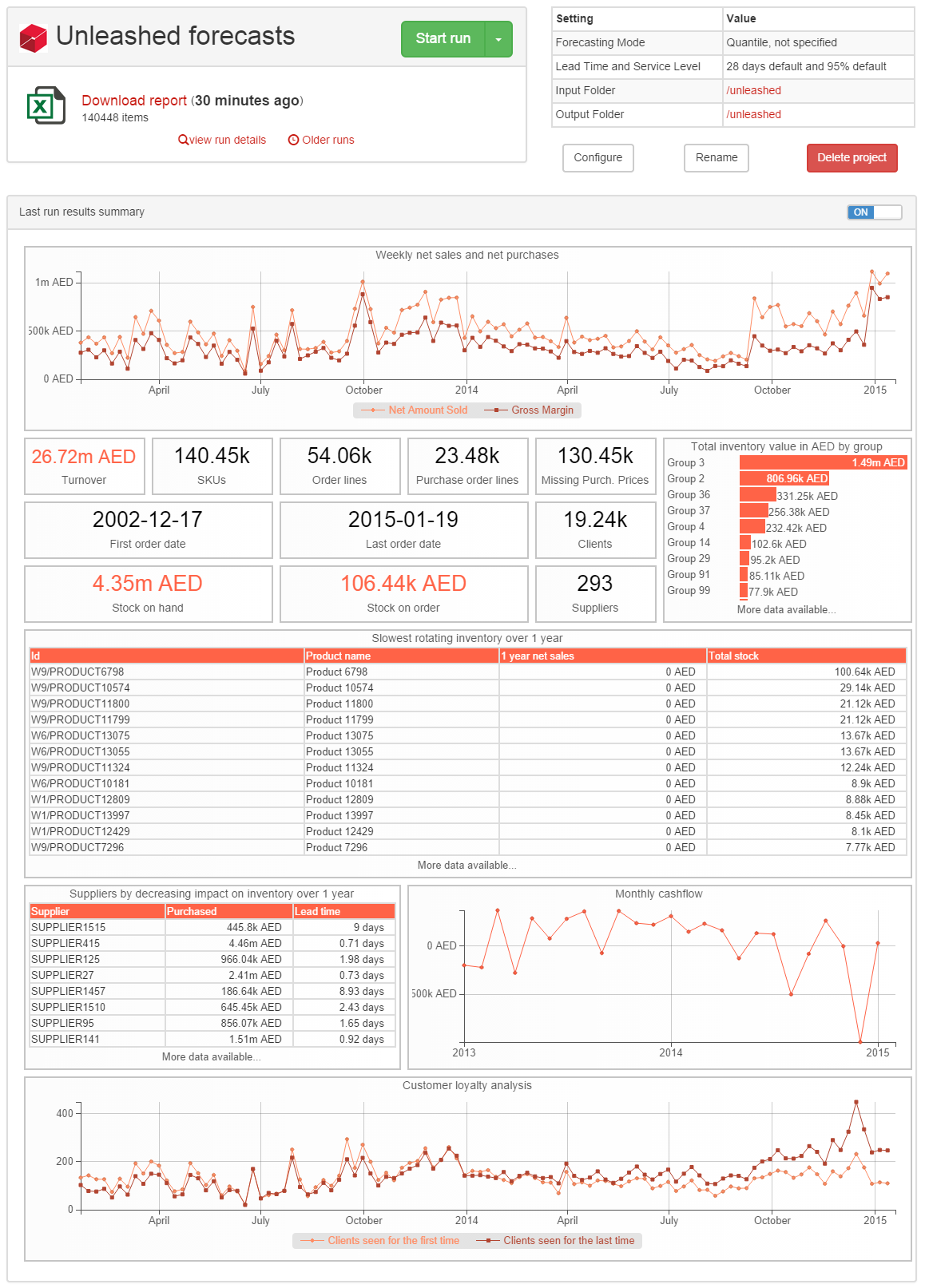 This connector is read-only. Lokad does not, in any way, modify the data that exists in your Unleashed account. This ensures that Lokad will not disrupt the activity of an account that is already used for production.
This connector is still in its early stages, so don't hesitate to get back to us if you notice anything that could be improved. Don't hesitate to give it a try too!