Joannes Vermorel

Starting from today, Lokad-powered merchants can obtain the prices of their competitors by using their own Lokad account, thanks to our new partner Competera. The app benefits from a native integration within Lokad.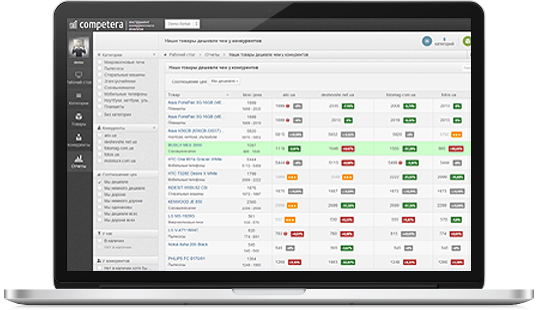 Competera is a competitive price monitoring app. Give them the domain names of your competitors, the domain name of your own store, and Competera will begin extracting prices right from the web. Competera takes care of generating a price matrix where each one of your products gets matched with the prices of your competitors. Competera works pretty much like Lokad: no software to install and a monthly subscription. You can get a trial and demo as well.
By combining Competera and Lokad, it becomes possible:
to stop wasting time with manual and infrequent competitor surveys
to monitor how your market share reacts to competitors' pricing moves,
to craft pricing strategies that leverage both in-house data and competitors' data
to fine-tune the trade-off between profitability and growth
The Competera team is here to deliver all the support your company needs as far as monitoring your competition is concerned. In turn, Lokad is here to turn this data into better margins, better stocks and more growth depending on your strategic targets.
Interested? Just drop us an email, and we will make sure your setup goes smoothly.