Joannes Vermorel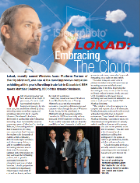 Europe's dedicated magazine for the supermarket sector ESM is featuring Lokad this month in a two page article titled Embracing the Cloud. The publication gives a great overview of Lokad to retailers and details why the cloud is such a game changer for retail. ESM had taken notice of Lokad's presentation at the EuroShop 2011 in Düsseldorf, which particularly impressed the Editor Kevin Kelly.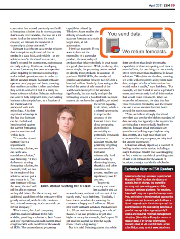 Also, we agreed to offer ESM's readers a free proof of concept to benchmark the retailer's current forecasting accuracy compared to the one delivered by Lokad. Consider a 3 weeks net execution time to get hard facts on your forecasting practice.
In this issue, ESM investigates the highly competitive European grocery market, including the growing prominence of private labels, covers areas of interest to both buyers and other senior management working in the retail and manufacturing sectors, such as supply chain and logistics management, technology (such as EPoS), packaging and design and environmental best practices. The magazine appears bimonthly.