Joannes Vermorel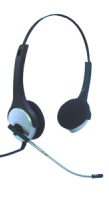 Call volume forecasts is critical for call centers, because it's the first step of the staffing optimization process. Two and half years ago, we were releasing the very first version of our Lokad Call Center Calculator (L3C).
Yet, like any desktop app, L3C was requiring some extra efforts from the user to install and maintain yet another app. In this day and age of cloud computing, it was feeling increasingly awkward. Plus, this Windows-only setup was preventing Mac users from leveraging Lokad.
It was not acceptable.
So a few months ago, we started to develop the online successor of L3C named Callcalc. We are very proud to announce that Callcal is now readily available.
Callcalc comes with a simple setup:
Open a Lokad account.
Send your Excel sheet to callcalc@lokad.com.
Done. Call volume forecasts will land in your mailbox in a few minutes.
Callcalc is build on top of Windows Azure, and for those who are interested in cloud computing engineering, it's another project build on top of Lokad.CQRS - an open source set of patterns and practices to design enterprise apps on the cloud.
Don't hesitate to give a try and tell us what you think!