Joannes Vermorel
We are very excited to announce that Lokad is continuing to grow and expand. Our latest addition: a sales office in Berlin, one of Europe's new tech and startup hubs.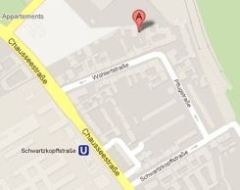 Centrally located around Berlin's Mitte neighborhood (Woehlertstraße 12/13, to be precise), our starting team of 4 is a first step towards big ambitions. CEO Matthias Steinberg will spend most of his time in Berlin, joined by Martha Turewicz (a.k.a. yours truly) in European sales and Hugo Ros in French sales and a yet to be appointed Head of German sales. We will be working closely with our existing teams in Paris and Ufa, and are thrilled to have become the newest component of Lokad's international network. Go team!
Berlin is the perfect spot for our new office: renowned for its rich cultural diversity as well as its unique, exciting atmosphere, Germany's capital city has in the past few years transformed into a veritable hub of new business, primarily in the IT sector. The Berlin Chamber of Commerce estimates that about 1,300 Internet startups have been founded here since 2008.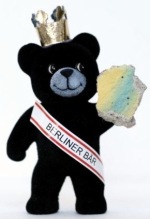 In the decades following the fall of the Wall, Berlin has attracted hordes of new residents drawn to its affordable lifestyle, legendary nightlife (responsible for some of the world's best electronic music), vibrant melting-pot environment  and the general energy attendant to a city experiencing its renaissance.
Moreover, entrepreneurs profit from a surfeit of inexpensive, aesthetically appealing office spaces as well as the influx of talented creatives from all over the world. It's become a sort of massive, youthful tech playground.
While we are bullish on the outlook, we are of course also bearish through and through. For those of you that don't know the Berliner Bär we post  here one of his cuter incarnations.  Next time you make your way to Berlin, please drop by and meet us in our new office. We are looking forward to it!