Joannes Vermorel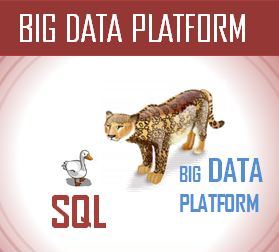 It seems to me that as we grow, our pace of innovation continues to accelerate. We are currently short of somewhat of a frenzy.  More clients means much more exposure to high priority problems in eCommerce and retail, which is our food for innovation. 
The latest addition to our portfolio of Big Data Commerce solutions is a cloud based BIG DATA PLATFORM. It is a truly exciting vision that has been cast into concept and product: Make the capturing, storing and exploiting of all of your company's transactional data in a fast, reliable and agile data platform simple, efficient and low cost. Combine this with smart applications that exploit this data in order to make smarter, faster operative decisions that address specific problems in the company.
Couponing, inventory optimization, pricing, store assortment optimization and personalization of online and offline customer communication are all examples of what can be accomplished with such as system in an efficient and low cost manner. Customer satisfaction, rapid ROI and extreme profitability are the core of what makes us so excited.  Enough said, we chose to use this announcement to try our luck on our very first…. INFOGRAPHIC.
Do you share the excitement of this vision? Like or hate our infographic? Please get in touch or post in the comments.