Joannes Vermorel
The user interface of Salescast had barely changed since the last major upgrade we shipped two years ago. However, under the hood, Salescast had been undergoing steady changes to improve reliability and performance.
This summer, we released native support for Brightpearl, Linnworks and TradeGecko. However, those new capabilities of Lokad were not integrated into Salescast, and, as a result, generating a new forecast report required 4 steps:
Go to Sync in Lokad, and trigger a refresh.
Wait until the data refresh is completed.
Go to Salescast in Lokad, and trigger a run.
Wait until the forecast reported is generated.
Obviously, the steps 1 and 2 were less than desirable. Thus, we opted for a more drastic revision of the Salescast user interface. The webapp has now a Project creation wizard that let you directly bind a data source with your Salescast project.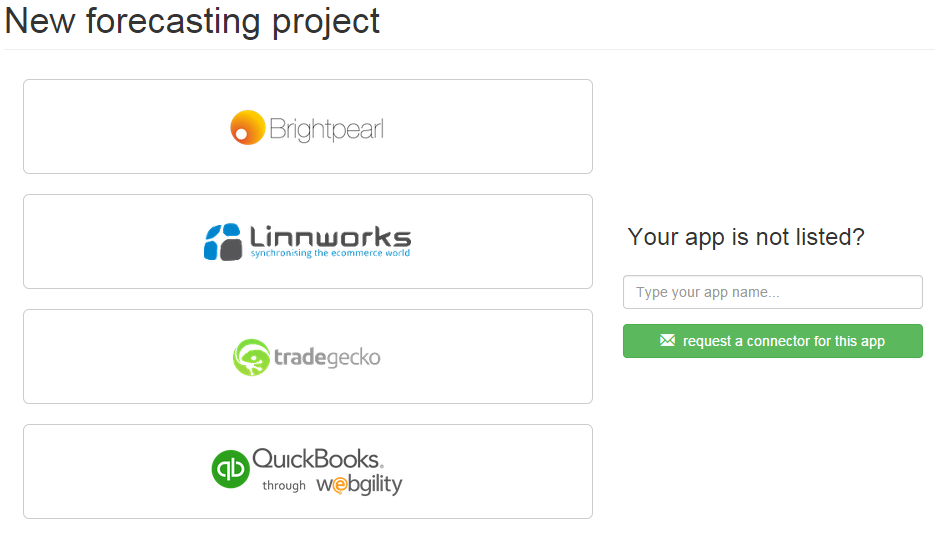 Once the data source is bound to the project, any Salescast run will start by automatically refreshing the data source. This entirely removes the two convoluted steps 1 and 2 as detailed above.

If you have been using Salescast already and if you wish to benefit from this new feature, you need to delete your existing Salescast project - look for the Delete button below the settings in the project view - and then to re-create a project. If you have already configured a data source in the Sync tab, then Salescast will offer you the possibility to use this data source directly, leveraging the existing configuration.
We have another major evolution for the user interface of Salescast in the development pipeline. Stay tuned.