Quantitative supply chains are the future: where every possible future gets a probability, where every possible decision gets an economic score, and where control is given back to management thanks to extensive automation. Lokad's goal is to make this future a reality. We help companies do more with their supply chains, their inventories and their production capacities than classical methods would ever allow. Our technology combines big data and machine learning. Our teams deliver the supply chain expertise.
Note: In this page we are using the term Business Data Analyst for the sake of clarity when addressing a wide audience that isn't expected to be familiar with Lokad or supply chains. However, a better term would be  Supply Chain Scientist.
If you want to learn more about the position, check out our video below: A day in the life of a Supply Chain Scientist.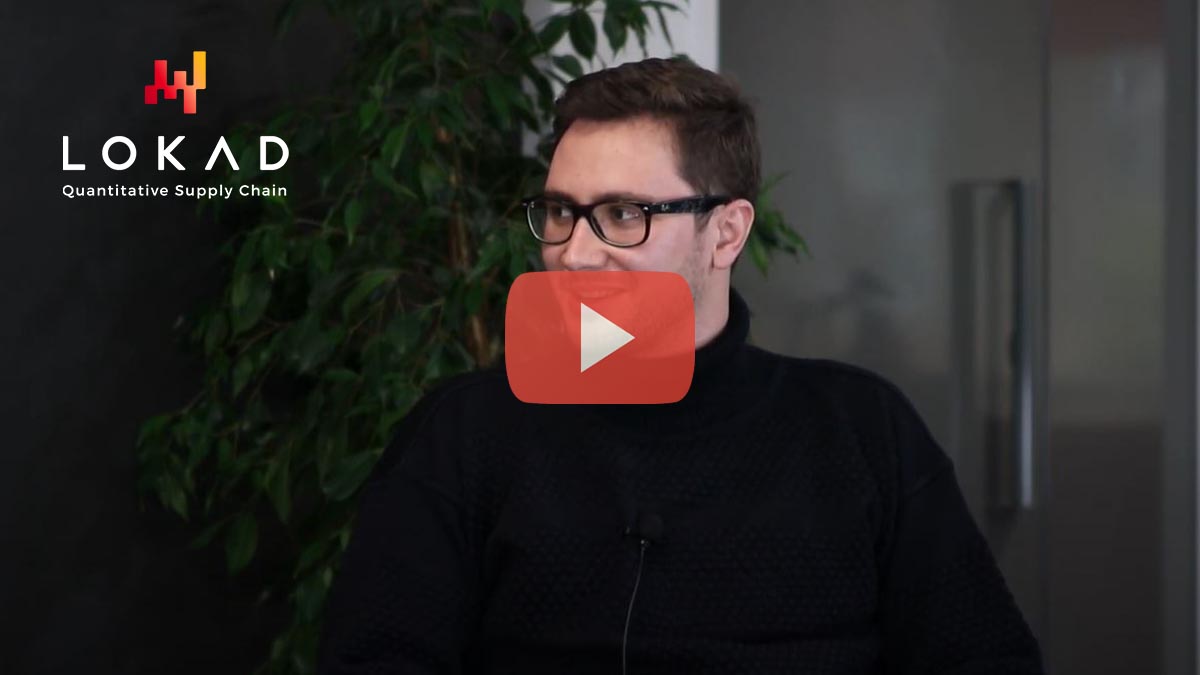 We're looking for the right candidate to join our Business Data Analyst team and become part of a fast-growing company that is always on the look for people that will demonstrate they're able to grow with the company. We help companies in different verticals (aerospace, automotive, ecommerce…) to forecast and make decisions about their inventory and their pricing strategies. The majority of our clients are based outside of France, mainly in North America and Europe.
As a Business Data Analyst (or Supply Chain Scientist in Lokad's terminology), your role is to make sure our clients get the most from Lokad's technology. The role is a mix between technology, data crunching and supply chain expertise. You will address complex supply chain issues and craft quantitative strategies. Your goal is not only to advise your clients on strategies to adopt, but to craft and execute these strategies on a daily basis while leveraging the data available as much as possible. Your goal is also to keep refining these strategies over time to keep them aligned with the needs of our clients.
At Lokad, you will gain skills in supply chain, predictive analysis and overall quantitative optimization for business. You will learn how to achieve measurable business results grounded on scientific analysis of data. About one quarter of your time is spent interacting with clients in order to better understand their business (mainly over the phone or by mail, with occasional travels). The rest of your time is spent in what could be akin to advanced Excel-like analytics - except that you're dealing with very large quantity of data and Machine Learning through the use of Lokad's platform and DSL.
We are looking for candidates with the following skills and qualities:
A strong engineering background.
A keen interest in data and quantitative analysis in general.
Good Excel skills or programming skills (e.g. Python, VBA, SQL, etc.).
Impeccable command of English ( French is optional, Spanish or German can be a bonus).
Excellent communication skills.
A well-made head, rather than a well-filled head. We are not looking for someone who is already an expert in supply chain or programming. We're looking for a fast learner, with an ability to quickly grasp technology and concepts, since our technology is by no means a simple and plug-and-play product. Knowledge or understanding of supply chain would be a bonus, but the ability to quickly assess and grasp a new situation or get a clear picture of how an organization works and what are the pain points is what we are really after.
Candidates must be self-motivated, confident and highly driven to achieve results with a "hands on" attitude.
The role is predominantly office based, although some travel will be occasionally required to visit customers. We are located in the very center of Paris, France (station "Chevaleret" on Line 6). You can apply by sending your resume to contact@lokad.com.
The above offer is aimed at both Senior and Junior roles, depending on the level of experience acquired in the field. As a Senior (or Lead Supply Chain Scientist), you will also be expected to handle project management, lead Juniors, and you will work on accounts with bigger technical challenges and/or that require a better mastery of customer relationship.
Interns are also welcomed at Lokad! You will benefit from the extensive training and coaching of our team, gaining skills in supply chain, predictive analytics and generally in quantitative optimization for businesses and everything you need to become a Supply Chain Scientist. However, given the nature of the tasks (in particular, learning how to use our DSL is required), we can only offer long term internships (6 months minimum). We favor end-of-studies internships (ex: PFE from Grandes Ecoles).