Joannes Vermorel

As a second contribution to the New Year 2009, we have released today the version 2.0 of Lokad Call Center Calculator (L3C).
This version supports Events on top of raw call volumes. Events can be used to tell Lokad about past or future marketing operations.
Events could be associated to each call center queue, as illustrated in the screenshot below.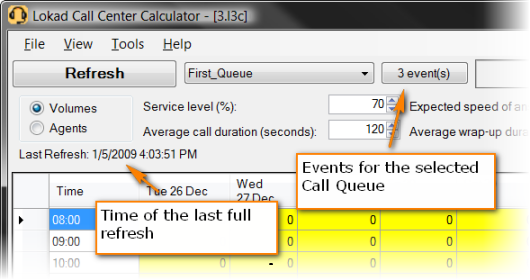 This release comes also with quite a few bugfixes and benefits from all the improvements brought by the Lokad SDK for .NET. In particular, this version is much more resilient to networking issues than the previous one. Check it out.